Demand for U.S. Rare Coins
During the birth of the United States, prominent Americans and Europeans collected the first United States coins as trophies from the new nation. Some of the finest specimens were given to dignitaries and other notable people during the early years of the republic. These actions preserved many early United States rare coins that exist today in spectacular condition.
The number of U.S. collectors increased greatly by the 1840s and has steadily increased since then. By 1891, the American Numismatic Association was established and is still a primary resource for information and education today. With advancements in research and information technology, people have continued to gravitate to this market at an accelerated pace.
People collect rare coins for many reasons to include a passion for history, love of art, nostalgia, or as an investment. Rare coins are time capsules that memorialize historical events and transport their owners to the past simply by holding them in their hands. Collectors become captivated by why and how coins were made, their beauty, their history, and their lineage. Collecting rare coins brings people together who are passionate about the hobby, and sharing that enjoyment with others brings happiness to their lives. The thrill of the hunt to locate missing treasures can create an obsession. This emotional driver fuels a great passion for people who dedicate a part of their life to locate and hopefully own these historical artifacts.
Ultimately, like all rare collectibles, the demand is derived by the psychological motivation to obtain scarce artifacts that have survived the test of time in great condition, and that very few people can possess. 
Significance of U.S. Rare Coins
United States rare coins symbolize the birth of our economy and sovereignty on the world stage. These American artifacts have survived an extremely volatile history to exist today.
The examples below are just a few of the many historical events that led to the creation of different American coinage. These stories create intrigue, excitement, and competition among serious collectors to acquire the finest specimens that have survived today.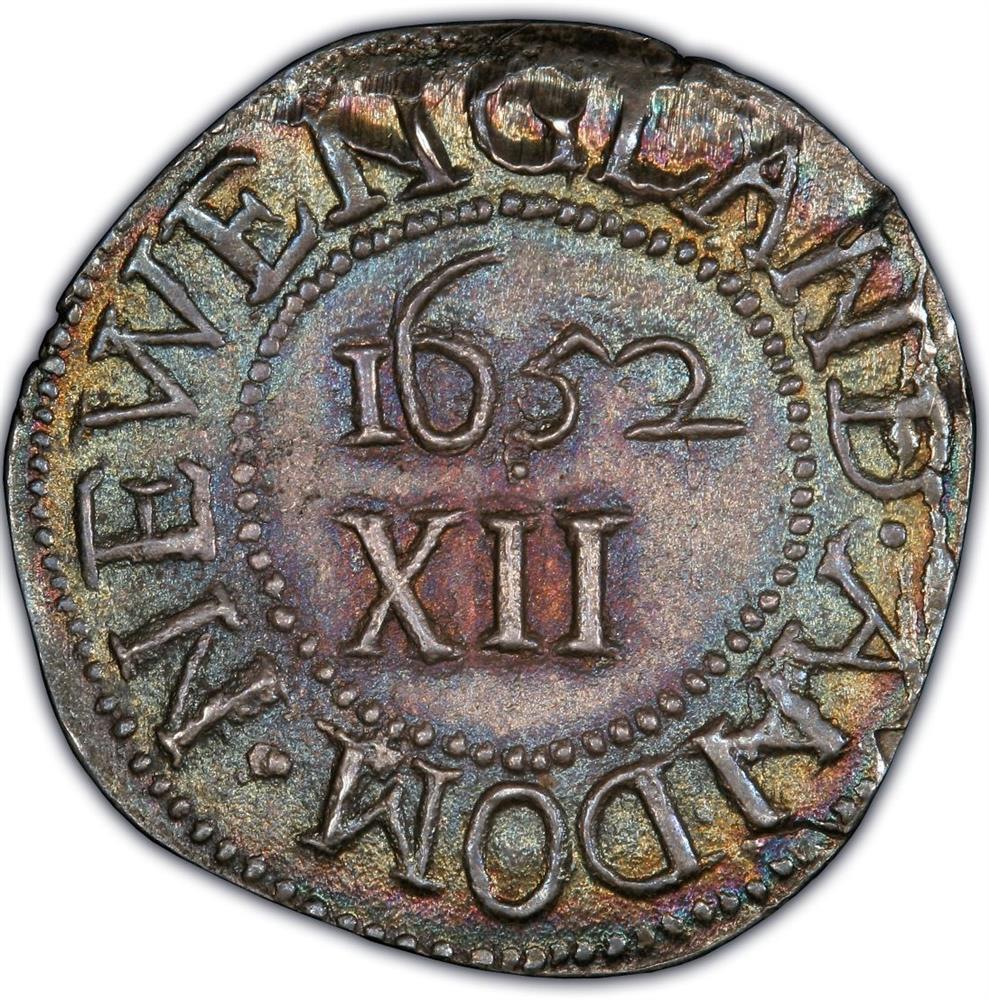 • In 1652, colonists in Jamestown, Massachusetts began making the first silver coins ever struck on American soil. They continued to produce these coins for decades in defiance of the British Monarchy's strict forbiddance for colonists to produce their own coinage.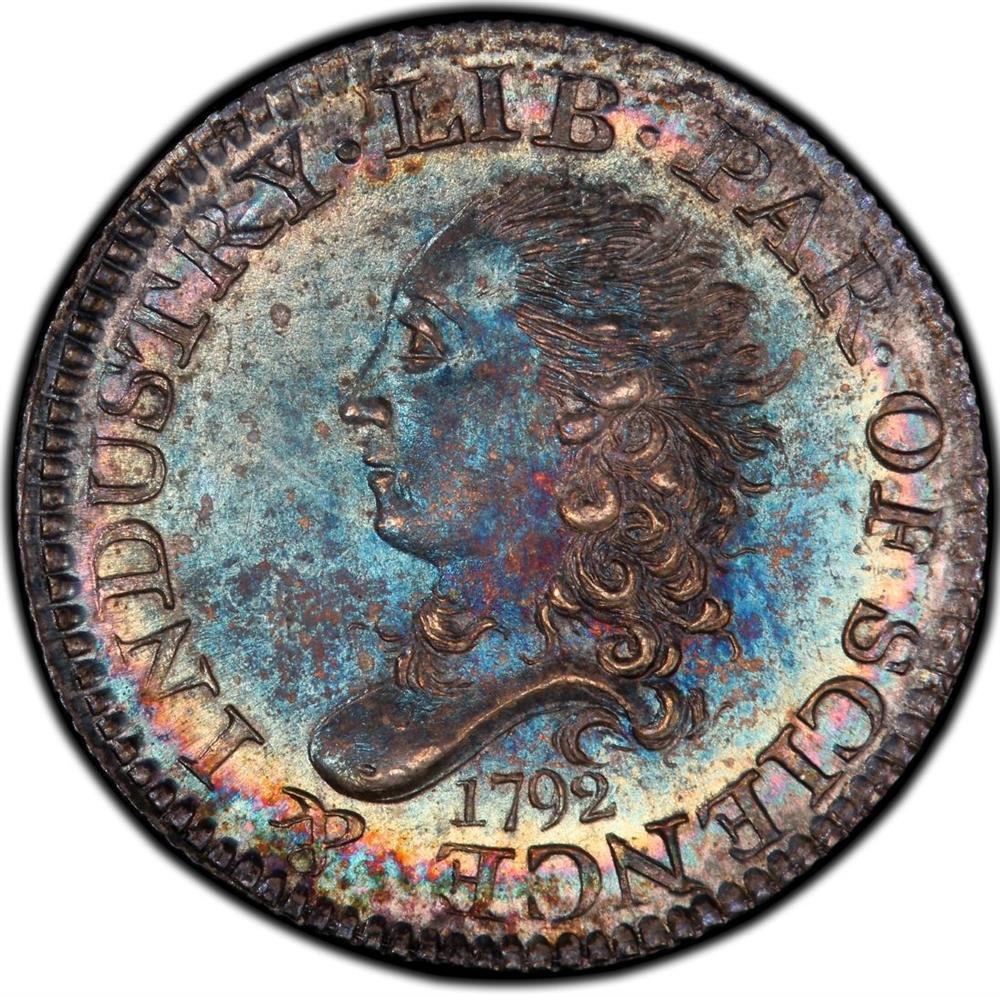 • In 1792, the United States Congress passed the Coinage Act, which authorized the young nation to create its own coinage. Thomas Jefferson supplied the silver that was used to produce the first United States coins, which he used as legal tender throughout Monticello during that fall.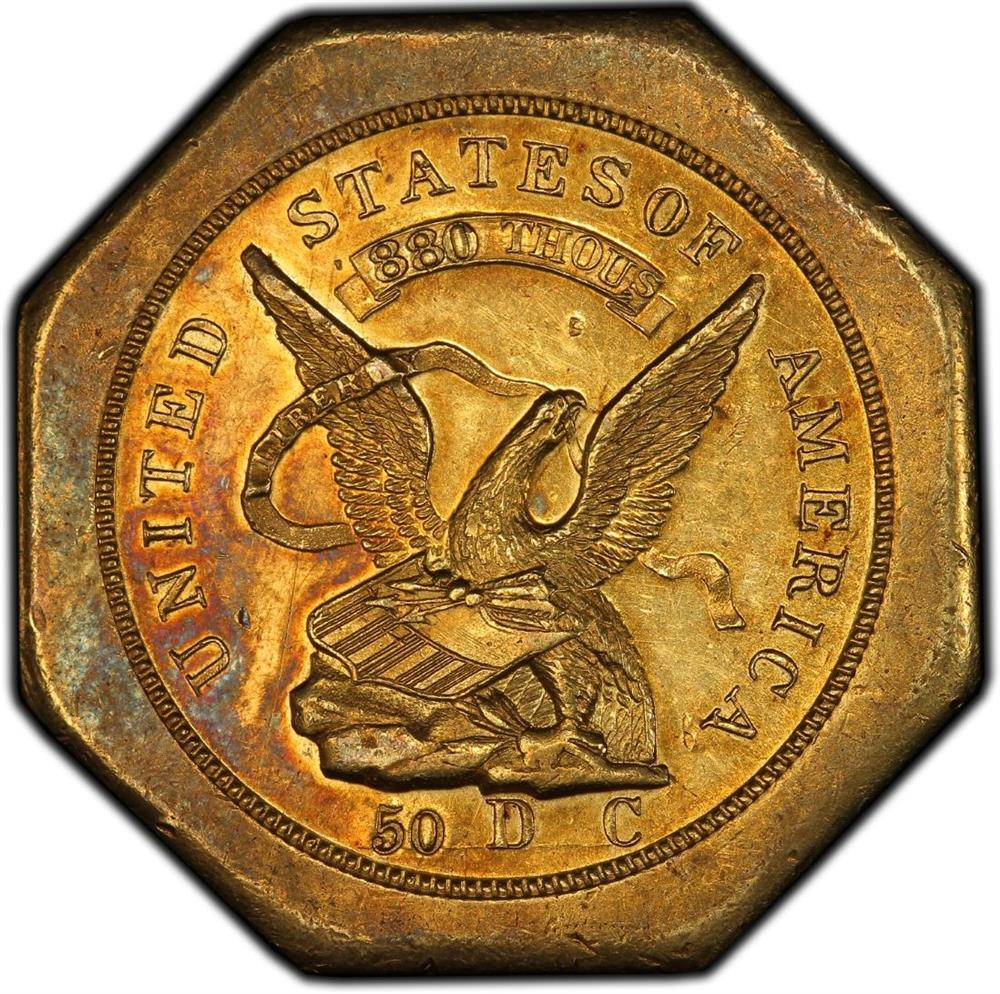 • In 1848, the California Gold Rush began when James Marshall discovered gold at Sutter's Mill. As a result, the government approved private assayers to transition the gold being pulled out of the ground into coins and bars to be used in commerce.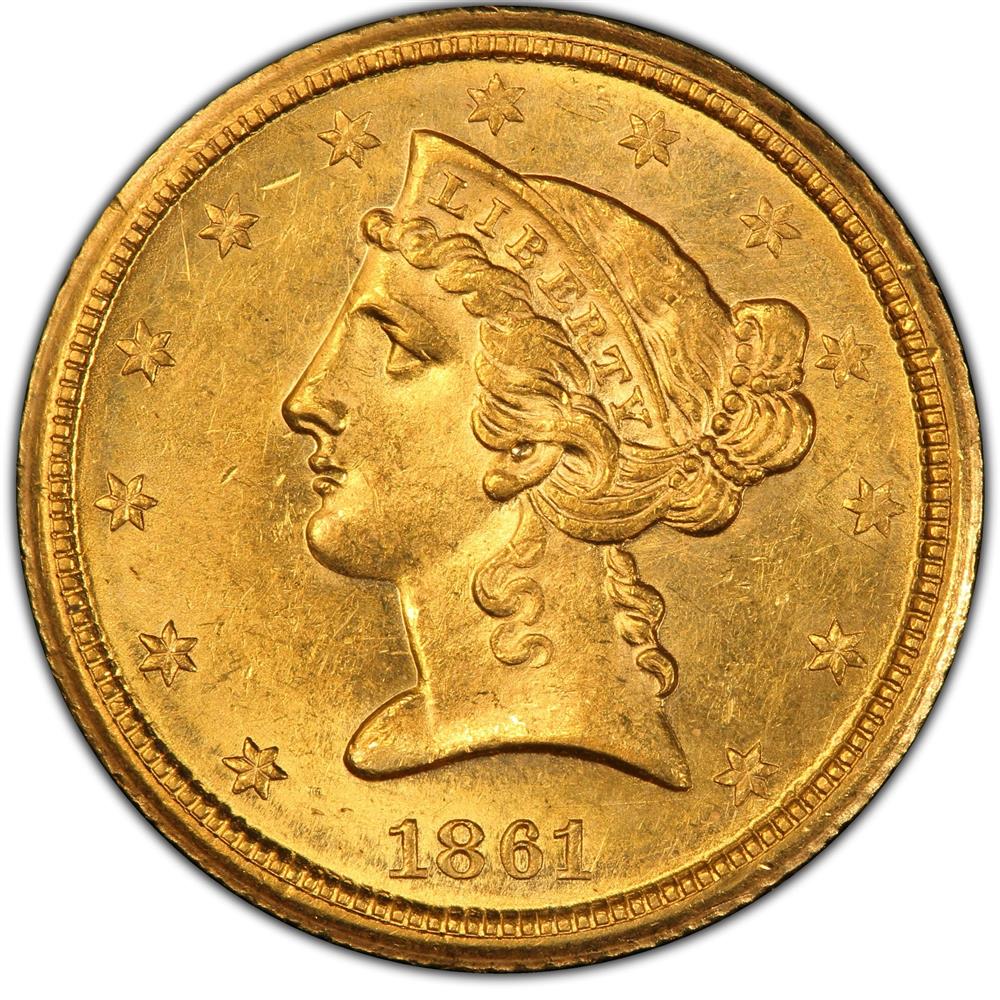 • In 1861, the Confederate Army took over the Dahlonega Mint and continued to strike coins from bullion reserves. These coins were circulated into our money system but technically are not legal tender as they were not produced by the United States.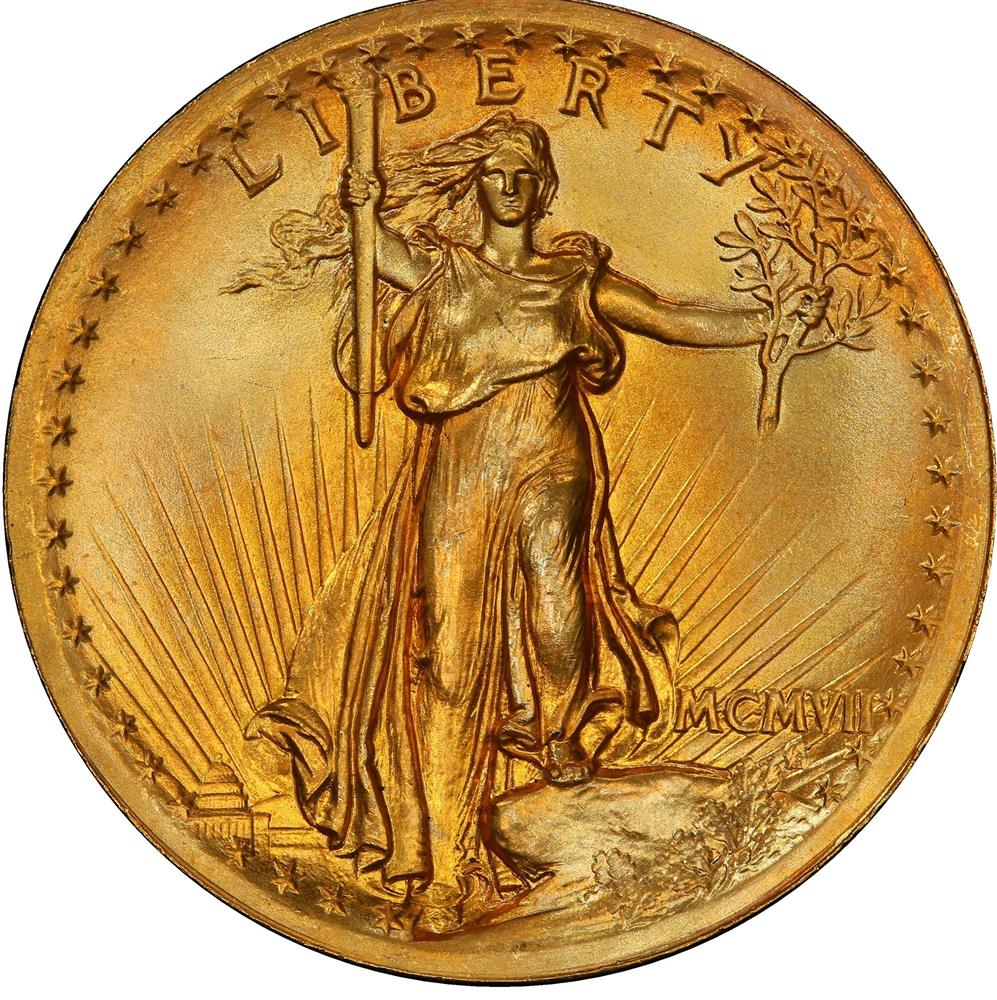 • In 1907, President Theodore Roosevelt commissioned the most famous sculptor of the time, Augustus Saint-Gaudens, to create the most beautiful coins ever produced to show America's emergence as a world power.
Determinants of Value
The value of a coin is determined by several factors, including popularity, condition (grade), unique historical significance, rarity, and aesthetic beauty.
Popularity: There are many iconic U.S. rare coins that always seem to be in vogue amongst collectors. The 100 Greatest U.S. Coins book has done a great job of highlighting many of these trophies. Usually these coins have great stories and are always highly sought after by collectors. Coins that are very popular can significantly increase in value over time, and high demand for these coins when they become available helps with liquidity.  
Condition: Two certification companies, Professional Coin Grading Service (PCGS) and the Numismatic Guarantee Corporation (NGC), were both established in the mid 1980s and are the recognized global leaders in rare coin authentication. Their services include authentication and condition assessment, which is called grading. Each coin that is graded is assigned a condition between 0-70 which is a referred to as the Sheldon scale, established by Dr. William Sheldon in 1849. The higher on the scale a coin is graded, the better its quality, which plays in important role for the overall value of the coin as there is competition to own the best coins.  
Unique Historical Significance: U.S. coins were symbols of the United States as a country and were often used for diplomatic gifts, collected by prominent people, put in significant collections such as the Mint Cabinet Collection, or memorialized significant advancements for this nation. Some coins' pedigrees can be traced back to the date of inception or to collectors, such as T. Harrison Garrett or Virgil Brand.
Rarity: Rarity is important as it relates to potential available supply in the market. Rarity can be determined by looking up original mintage figures and survival rate. The United States Mint has mintage records of every coin made for the United States which are available to the public. The certification companies have census reports that show how many of each particular coin they have certified over the last 40 years.
Aesthetic Beauty: Beauty is extremely important and can affect value significantly. Rare coins are works of art to many passionate collectors and like art, beauty is in the eye of the beholder. Collectors differ in their aesthetic preferences, which could affect what they are willing to ultimately pay for a coin.
Notable Collectors, Past and Present
The collectors who compete to assemble world class collections are extremely wealthy. These enthusiasts come from many different backgrounds to include:
• John Quincy Adams; King Farouk of Egypt (heads of state)
• Louis Eliasberg; Harry W. Bass Jr. (financiers)
• Brent Pogue (real estate developer)
• Dr. Jerry Buss; Larry H. Miller, Bob Simpson (sports team owners)
• Buddy Ebsen; Nicole Kidman; John Larroquette; James Earl Jones (famous actors)
• Kareem Abdul-Jabbar; Wayne Gretzky (legendary athletes)
Regardless of unlimited wealth, the greatest challenges collectors face are locating these elusive coins in a private market and finding sellers who are willing to part with their prized possessions. Many of these collectors spent decades or even a lifetime trying to acquire the missing puzzle pieces to their prized collections.
Example of a Rare Coin
1776 Continental Dollar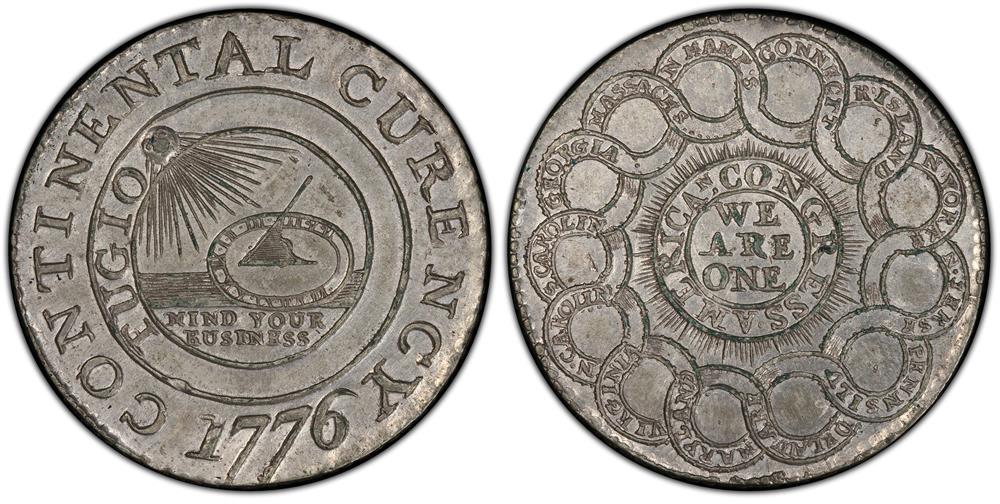 The 1776 Continental Dollar, the same year as the Declaration of Independence, is one of the most popular coins from the colonial era. Most specimens were minted in pewter, but also known are three in silver and a dozen or so in brass. Two silver examples recently came onto the market and each realized $2 MM in auction. It is thought that the distinctive designs were suggested by Benjamin Franklin. On the reverse of the coin, the thirteen original colonies are linked together with "American Congress" and "We Are One" stamped in the middle. The obverse sundial motif with its Latin motto "Fugio" is also characteristic of Franklin. The coin is believed to be made by Elisha Gallaudet for the Continental Congress and were made out of pewter as the United States was not able to secure a loan of silver from the French at that time. The coin represents an artifact from the early days of revolution that eventually led to the creation of our nation.
Preserve Wealth with Peace of Mind
Owning luxury assets with a low supply and a high demand, such as U.S. rare coins, has been a time-tested wealth preservation vehicle. Wealthy families have holding power and generally do not need to liquidate their most prized possessions for less than the purchase price. As such, the market has demonstrated long term stability and price appreciation.
Long Track Record of Price Appreciation
There are very few global markets showing more than a century of market-like returns. Investors with holding power are in a very strong position to profit, as passionate collectors desire to obtain the high end items that investors own in their portfolios. Thus, for collectors to locate these items in a private market and then find someone willing to sell is often an extremely difficult challenge.
If a collector is lucky enough to get that far and find a willing seller, availability becomes much more important than price. The reality is, many rare coin owners reject lucrative buyer offers, preferring to keep these trophies in their estates without any real need to sell.
Example: 1880 $4 Gold Stella, Coiled Hair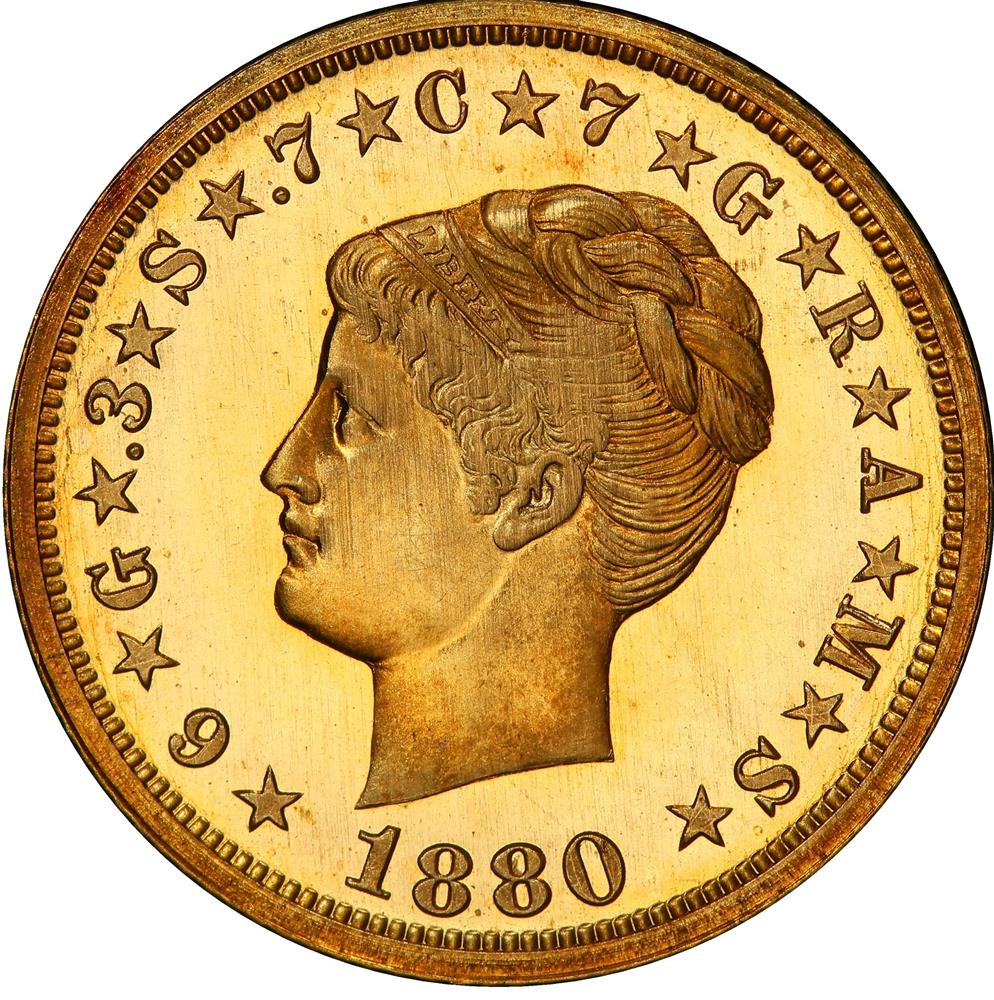 1960: $15,000
1980: $100,000
2003: $350,000
2019: $1,250,000
*Values from Appendix B of "100 Greatest U.S. Coins"
Real Assets Hedge Against Inflation
With unprecedented global economic stimulus, investors are seeking proven inflation hedges such as real assets. Due to increases in both the money supply and demand for a finite supply of U.S. rare coins with intrinsic value, these assets serve as an excellent hedge against inflation.
Privacy
Rare coin transactions are private, and the market is self-regulated. This makes the process of buying, owning, and selling coins very fast, private, and convenient.
Access to Portable Wealth
You can transport large amounts of wealth with extreme ease due to the weight and size of these assets. In fact, several of our clients took rare coins with them as they sheltered in place at remote locations during the global pandemic. This is a great way to retain wealth outside of the banking system in case of an emergency.
Low Maintenance
Most people store these assets in a safe deposit box in their jurisdiction of choice with very minimal annual fees or maintenance. Unlike many other real assets, there are no management fees, no property taxes, no maintenance headaches, no material risk of damage during transport, no temperature control issues, and no large storage facility needs, to name only a few.
Enhance Portfolio Diversification with a Non-Correlated Asset
U.S. rare coins are not correlated to traditional markets, geopolitics or, thankfully, the 24-hour news cycle. These assets are not even tied to the spot price of gold or other commodities, just like a Leonardo da Vinci painting is not correlated to the price of paint. Assets that performed well during both the Great Recession of 2007-2009 and the global pandemic should be given consideration in a diversified investment portfolio to enhance the overall risk return profile.
Diversify Your Gold / Silver Bullion Holdings
During times of crisis or low investment yields, there is generally an increased demand for hard assets such as gold bullion. While commodities can achieve certain investment objectives, they can also be extremely volatile and risky, with no long term trajectory of price appreciation. As such, many clients diversify their bullion holdings and purchase rare coins to augment their long-term investment performance, in addition to the many non-financial benefits.
Family Legacy/ Pride of Ownership
There is competition among wealthy individuals and collectors to own the finest known luxury items and to build the best collections. There is certainly a sense of pride in being a steward of irreplaceable American artifacts, preserving both their condition and our cultural heritage. Your family legacy will always include being a part of each coin's provenance, as you own these unique assets that no one else in the world can have unless you are willing to sell.
Third Party Guarantee
Professional Coin Grading Service (PCGS) and Numismatic Guaranty Corporation (NGC) provide a financial guaranty of the authenticity and condition level of each coin they have certified since the 1980s. All coins are secured in sonically welded holders with a certification number, barcode, and methods for protecting against counterfeit threats. Both firms provide census reports that show the number of coins they have certified in each condition level on a scale from 0-70 points.
Direct Ownership and Control
You directly own and control your U.S. rare coin portfolio, making it extremely flexible for estate and legacy planning. As such, you may title assets however you like and store them in the jurisdiction of your choice. You are also able to dictate the terms of (or pass on) any future selling opportunities to suit your then-current needs. Many clients take advantage of the subjective value of these assets for donations to endowments, private museums, family foundations, and other charitable entities.  
Market Size
 Estimated $4+ billion in 2018
Expanding Market Demand
Collectors:
Estimated 7-10 million serious collectors around the world
There is competition among collectors to build the best collections. Registries provide a highly competitive online platform for collectors to list their coins and compete to own the best collections, subject to a point system and rankings.
Investors:
Primary Drivers of New Entrants into our Market:
• Wealth Demographics
• Alternative Investment Opportunity
• Inheritance / Wealth Transfer
• Trophy Acquisition
• Owning non-financial, tangible assets
Expanding Demand:
The following stakeholders are constantly bringing new demand into the rare coin market through global marketing campaigns and educational outreach:
• Marketing Firms
• Certification Companies
• Museums / Endowments (Smithsonian, Yale)
• Institutions
• Governments
Trends in Collectibles MArkets
In terms of wealth demographics for the ultra wealthy as well as growth of the money supply, we have witnessed record expansions in both areas. As more money is chasing a limited supply, and in many cases a supply that continues to become less available for sale, the price increases for the most sought after collectibles has been very strong. 
Examples:
Mickey Mantle Baseball Card Sells for Record $5.2 Million (January 2021) 
Patek Philippe Watch Sells for Record $31 Million (November 2019)
Bottle of Macallan Whisky Sells for Record $1.9 Million (October 2019)
1945 Domaine de la Romanée-Conti Wine Sells for Record $558,000 (October 2018)
1794 Flowing Hair $1 Rare Coin Sells for Record $10 Million (January 2013)
Competition
Steve Contursi is among a handful of sophisticated buyers that has the expertise and track record to consistently compete to purchase the finest U.S. rare coins in the market. Most of his competitors primarily work with a small number of wealthy collectors with whom they share an exclusive relationship. Besides this small group of elite peers, there are many rare coin firms around the world that cater to both investors and collectors.
What further sets us apart from our competitors is that our family takes a large position in the market and personally invests in this asset class. Many other rare coin firms simply act as intermediaries and don't actually own a physical inventory, which usually increases the acquisition cost for their clients.
Although we do supply dealers and collectors (domestic and international), we prefer to privately place these elusive assets with investors. Coins that are taken off the market and placed in private collections that surface years later generally create a state of euphoria amongst collectors when they come back on the market years later. Over the last century, this buy and hold strategy has proven to be a successful way to protect wealth and allow for strong price appreciation. By building long term relationships and placing these trophies with our clients, we are mutually aligned for strong performance in the future.
Market Intermediaries
There are over 5,000 active coin companies around the world.
Example of Institutional Collections
The National Numismatic Collection, a permanent museum at the Smithsonian, consists of approximately 1.6 million pieces and is likely the largest money collection in the world.
The Yale Endowment's numismatic collection at the Yale Art Gallery houses more than 120,000 pieces, by far the largest of any university.
Financial Guaranty of Authenticity and Condition Level
Guaranty
Professional Coin Grading Service (PCGS) and Numismatic Guaranty Corporation (NGC) provide a financial guaranty of the authenticity and condition of each coin they have certified since the 1980s.
Anti-Tamper Secure Holders
Technology includes sonically welded holders, certification numbers, barcodes, and methods for protecting against counterfeit threats.
Census Reports
Both PCGS and NGC provide census reports that show the number of coins they have certified in each condition level on a scale from 0 to 70 points.
Transparency: How to Verify Your Coins
You can easily verify your coin on each certification company's website. You will see the coin's population for every condition level, price guide values, auction prices realized, and other information. Below is an example:
How to Verify our Family/ Company
Buying Philosophy/ Our Investment Parameters
Our buying philosophy is to invest in U.S. rare coins that are among the finest known historical American artifacts to survive (i.e. they belong in museums) at the best possible acquisition price.
We adhere to strict investment parameters such that we only target approximately 2% of all the U.S. rare coins in the market, and we do so with great discipline.
We are prepared to buy any available opportunity within these parameters, but we are not emotionally attached to any acquisition. As such, we will pass on a deal if it is not a great opportunity, we pass. We realize high end collectors also want the best and we are not here to complete with them.
We buy these assets fully prepared to hold them indefinitely. We are comfortable taking this approach as we understand that the assets we acquire are truly irreplaceable and market demand continues to grow. Following this philosophy for several decades has brought long-term stability and high investment returns for our family.
As we now work with other families seeking similar goals of long-term wealth protection and portfolio growth, we strictly follow the same philosophy when privately placing rare coins with them. We are incentivized to follow these parameters, as it is crucial to know the locations of the finest coins and have the opportunity to profit in the future by bringing buying opportunities to the owners of these scarce assets. 
Track Record
World Record Coin Sales: 2 of the 3 Highest Sales
Coins Sold Over $1 Million Dollars: 25 coins
Coins Sold Over $250,000 Dollars: Over 200 coins
Coins Sold Over $100,000 Dollars: Over 1,000 coins
Total Amount of Coins Bought & Sold: Over $2 billion dollars 
Number of 100 Greatest U.S. Coins Bought or Sold: Over 70 of the 100 coins 
KPMG Performance Attestation: 2009-2015
1794 Dollar PCGS Specimen 66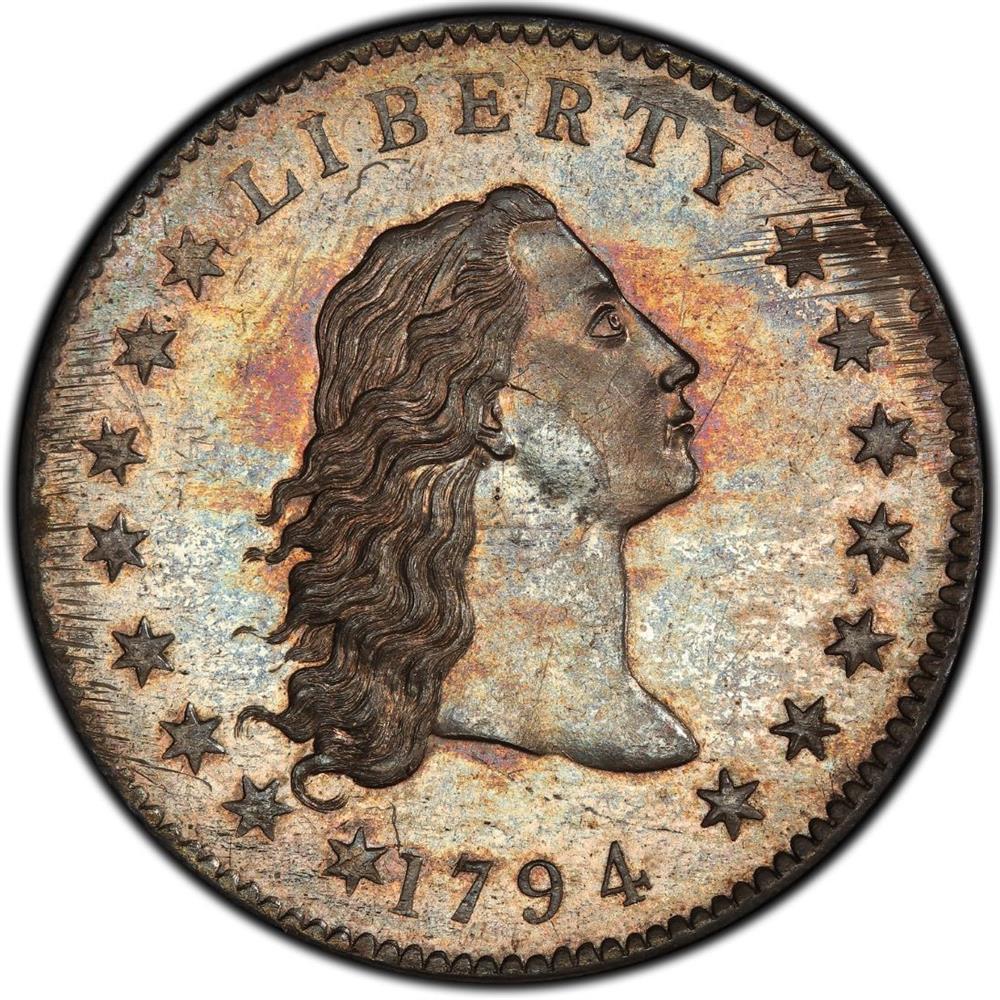 Believed to be the first silver dollar struck for the United States of America
2002: Steve Contursi purchased for $1.75 MM
2010: Steve Contursi sold for $7.85 MM
2013: Coin sold in public sale for $10 MM
Aligned Interests in Doing Business Together
Value Proposition for RCW
Our family does not have enough wealth to take advantage of all the buying opportunities in our market. Due to this capital constraint, we have developed several strategies that align interests with investors. Since these assets are scarce, it is also important to maintain the location of rare coins so we can broker future sales. Otherwise, if we sell to a dealer or collector, these rare coins are gone and there is likely no future opportunity for us.   
Value Proposition for You
You have best in class access to a niche, underserved market to achieve one or more short-term and/or long-term objectives. You are leveraging our family's vast knowledge in the area in which we created our wealth. By aligning interests on both the buy and sell side, you own the best available U.S. rare coins at purchase prices you could not otherwise obtain, then utilize RCW's best in class market position to profit when the right buyer is searching for a coin for his collection.
Aligned Interests
We are incentivized to privately sell you the same elite assets that sophisticated collectors and dealers seek, while avoiding costly mistakes since you are working with our family in mutually aligned structures. As part of our agreement, we will make a commission from the future sale of any portfolio coin. However, you are ultimately in control in terms of accepting any offers we bring to you. Additionally, we will forgo our commission if you choose to re-invest the proceeds and purchase more coins using our services. As a result of being tied into the back end on the exit, we are incentivized to bring you selling opportunities ASAP and to negotiate the highest price for you if you are willing to sell. The same applies to future generations and your heirs, as we are a multi-generational family business that plans on being your resource for the long-term.
Some investors decide to start with a single coin, whereas others start with a diversified portfolio of several coins.
Single Coin: $75,000 to $150,000
Diversified Portfolio: $250,000 to $1,000,000
Clients usually add to their portfolios over time as they learn more about the market and we grow our relationship.
We realize you are NOT interested in making it your life's work to understand every aspect of this market, just as you are not going to spend decades learning about the intricacies of all your other investments. With that in mind, the following outlines our simple process and the average time required to complete our initial transaction.
1. Intro Call / Meeting (30 minutes)
2. Review Educational Materials (1 hour)
3. Follow-Up Call or Meeting for Deeper Dive (1 hour)
• Decide how much capital to allocate for your initial investment
4. Review Customized Portfolio Recommendation* and Answer Questions (30 minutes)
• Will include relevant 3rd party support information, such as census reports, price guides, auction prices realized, a link to each coin's certification, etc.
• We will explain why the coins were chosen and answer any remaining questions.
*If we do not have enough inventory available to complete the Customized Portfolio Recommendation, we will utilize our expertise, network, and proprietary data base to access special purchasing opportunities in the marketplace (you will own these assets at the acquisition cost, plus a fee)
5. When the portfolio is accepted, you send us payment for the portfolio
6. Once payment is received, you have the following options to complete the transaction
(a) We will ship the coins to your location of choice
(b) You can elect to pick up the coins at our office
(c) We can store the coins in our vault under our insurance policy as a service to you
**During the entire process, our firm does not collect any of your personal information (SSN, EIN, etc.), nor are we required to report the transaction to any regulatory agency.
Time Requirement
Most of our clients require an average of 3 hours to decide whether to test this market and complete our first transaction. Some clients spend significantly less time and several steps can be completed at once, while others might require more time or more steps as all clients have different circumstances.
Storage and Insurance
Most clients take possession of the U.S. rare coin portfolio and store in the jurisdiction of choice, often times in a safe deposit box. The coins are sonically welded in tamper proof cases and do not require any maintenance (unlike fine art, wine, watches, classic cars, etc.).
While many choose to self-insure these assets to maximize privacy and investment returns, others can obtain insurance through any of the traditional insurance carriers. 
Taxes
We do not offer or provide any tax or legal advice. Most of our clients work closely with their personal tax and legal advisors who can tailor unique solutions for how/where to title, store, and ultimately sell these assets in an effort to maximize tax efficiency. 
Online Access
We provide 24/7 access to an online dashboard that includes all transactional data, photos of your coins, and links to verify each coin and its data on the certification company's website (PCGS or NGC).
Valuations
We will appraise your portfolio once per year upon request.
Broker Transactions
1. We will contact you with an offer to purchase your coin(s)
2. You will decide whether you are willing to sell the coin(s), and at what price(s)
3. If you accept the offer, you will ship the coin(s) to us using our insurance coverage
4. Logistics / Payment
            • We will serve as an intermediary to shield the identities of both the buyer and seller
            • After we take possession of the coin(s), we will complete the transaction by purchasing the coin(s) from you
            • We will send your proceeds to your account of choice, or you can use your proceeds to purchase additional rare coins for your portfolio
**During the entire process, our firm does not collect any of your personal information (SSN, EIN, etc.), nor are we required to report the transaction to any regulatory agency
List on Consignment 
1. We will discuss a consignment strategy with you and sign a consignment agreement.
2. We will take possession of your coins and store under our insurance policy.
3. We will use our global marketing channels to sell your coins at agreed upon price thresholds.
4. Logistics / Payment for Sold Coins
            • We will serve as an intermediary to shield the identities of both the buyer and seller
            • We will complete the transaction by purchasing the coin(s) from you
            • We will send your proceeds to your account of choice, or you can use your proceeds to purchase additional rare coins for your portfolio
Auction Strategy
Generally we do not recommend putting your coins in auction, but there may be circumstances where it makes sense, in which case we will discuss a strategy and serve as your advisor on the transaction.
Liquidation
Forced liquidation is the option of last resort, only to be used for an emergency situation where every other option has been exhausted. Coins that are liquidated can receive approximately 70-80% of the cost basis upon sale, but this varies depending on each coin and the market for such coin at a moment in time. The process can take approximately 4-6 weeks. Liquidating a coin might be much more friendly than fire selling other assets, such as a home, but again we are only looking to work with those who can afford to hold these assets for a private equity style period or pass down to heirs for generations.
Supply and Demand 
There is a finite supply of U.S. rare coins that our family considers rare and that fit our investment parameters. 
Demographics
Everyone knows that ultra high net worth individuals have been exponentially increasing their wealth for over a decade, with no end in sight. Everyone also knows that wealthy people compete to own the finest luxuries in life. 
Untapped Market
Very few people know about the U.S. rare coin market, as they have no way to access it in a methodical way. Through education and public relations, we anticipate increases in global demand, with corresponding decreases in available supply. This disequilibrium of supply and demand is one of the main reasons why you should get in NOW if you are qualified.
Economic Stimulus
With record economic stimulus, fear of inflation (and reflation) generally causes an increase in demand for real assets.
Tokenization / Digital Assets / Blockchain / Cryptocurrency / Fractional Ownership
The writing is on the wall. This market will inevitably be consumed by the FinTech revolution, which will make it accessible to almost everyone in the future through fractional ownership and securitization. We recommend getting in NOW and privately taking these assets off the market until there is more traction in FinTech. Regardless, the current price appreciation data should warrant (for many reasons) an allocation to one's long-term holdings.  
Most high net worth investors and financial advisors simply don't know how to access or offer these elite niche assets—and so they don't. People are programmed to think this market is only for hobbyists, or alternatively they believe they will need to become market experts in order to own or offer rare coins to their clients. However, as with any emerging or specialized market, the key common thread is that advantages can be rapidly gained by working in partnership with best in class experts. 
Although we believe this market is undercrowded and these assets are relatively undervalued compared to other scarce collectibles, there are many forces that are driving new demand into the U.S. rare coin market (Section 4). This makes it an attractive asset class for smart money to get in before the masses, especially with FinTech, tokenization, and fractional ownership on the horizon. Regardless of expected technological advances, this market has a 125+ year track record of wealth protection and strong price appreciation that warrants a basic review for those seeking ways to mitigate portfolio risk and enhance their diversified long-term holdings.  
 If you are qualified to invest in this market and these historical assets can help you (or your clients) achieve any of the financial or non-financial goals listed above (Section 2), then we are happy to spend time with you to better assess the opportunity to work together while we have capacity.  
To learn more about this market and how to get started, please Click Here to schedule an introductory call.